Tau?
So I wanted to build a chain of lights for my room and the logical question was of course "What is the nerdiest way to do this?". And I think I found it: On this chain of lights, every bulb (there are 10) is individually controlled via a Raspberry Pi and a relay - circuit board I built.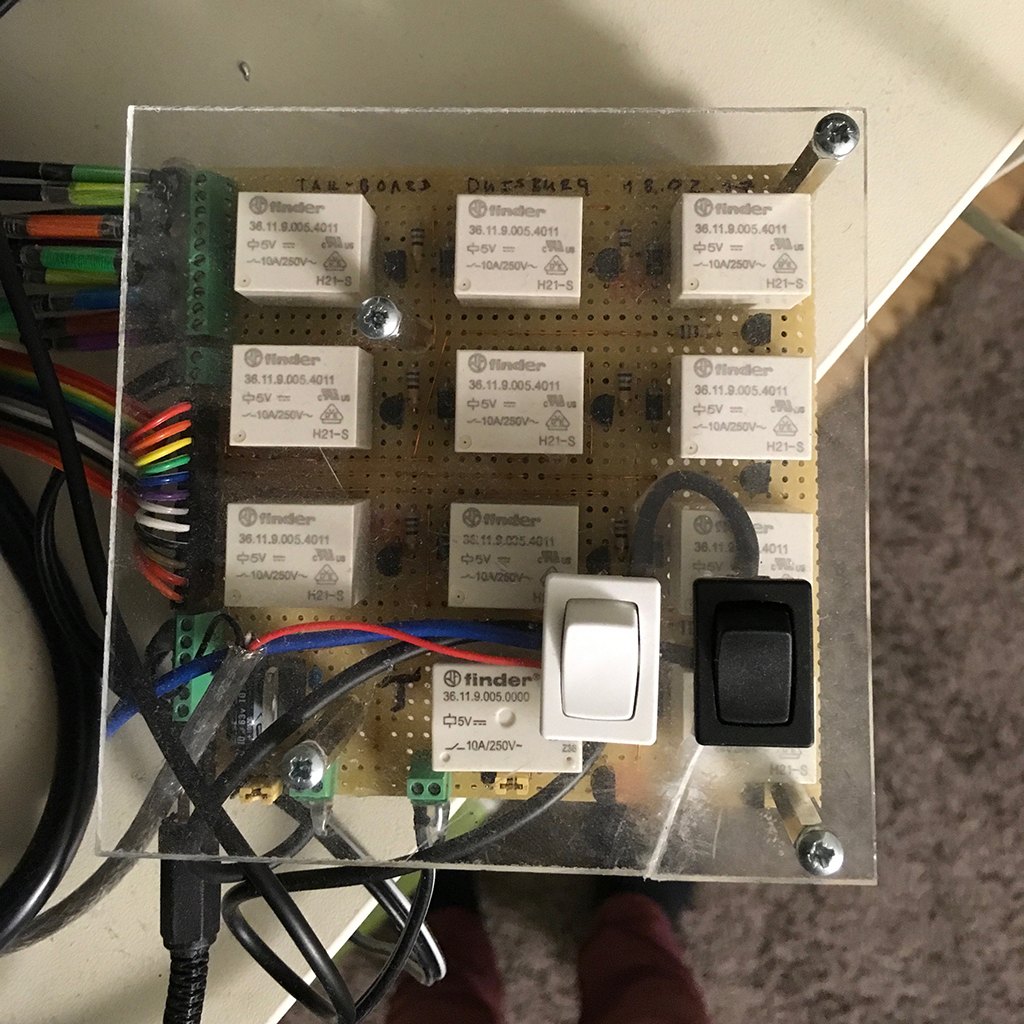 The "Tau-Board"


Schematic Project
Schematic Tau-Board (old)
As you can see, this is a professionally executed project ;-)
Anyway, because the lights are controlled by a Raspberry Pi, they can be accessed through the magic of the internet (hence this website). So if you want to control the lights in my room, click there:

Here

If you're still confused why it's called "tau", click here or here.
It's called a Raspberry Pi (Yes, it's a very bad pun).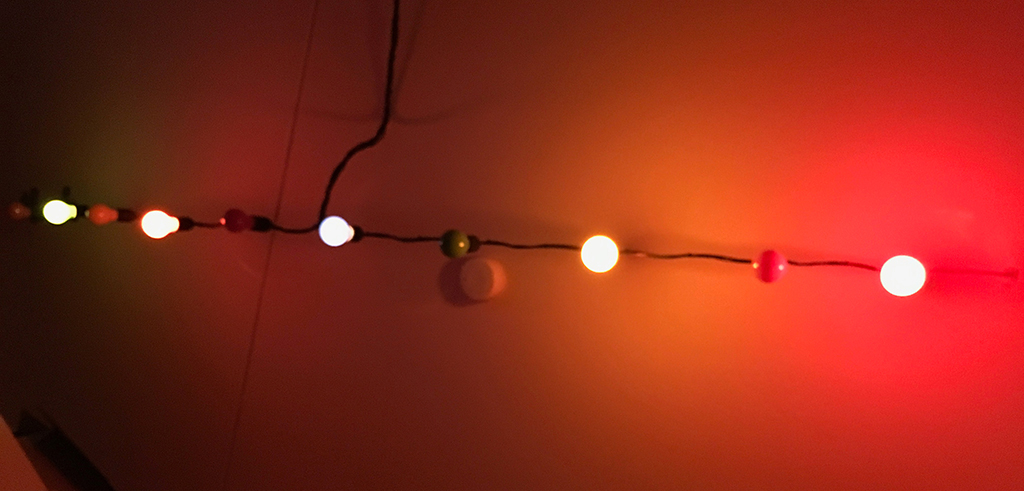 The lights in action

Loading...
No Connection
Why?
Light Controls
Click the lights to turn them on and off.
Tau Day 2017
This was about ten hours of live stream